Brand Values
Under the zero-max brand, exclusive products will be marketed with an unequivocal added value, and high quality services associated with the products marketed. Therefore, zero-max is a brand that identifies products and services.
The zero-max brand is dedicated to excellence, is synonymous with quality, customer service and service, with a growing catalog of products, all identified by their exclusivity, special warranty conditions and added value in the pre-sale and after-sales service. sale.
At zero-max we only want extremely satisfied customers, and we put all our efforts to get them.
Zero-max products are only sold through authorized Distributors. Our products are intended for the private, business and, in particular, the Public Administration.
Features of zero-max products
Any product with the zero-max brand meets requirements that give it its own and recognizable identity:
A zero-max product meets:
          High component quality and maximum performance
          Excellent price / quality ratio
         Flexibility in different configurations
          Exclusivity, with added value in each product
          Favorable characteristics of pro-environment policies
          Minimum consumption – ROHS and CE Certifications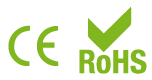 Features in favor of occupational risk prevention
          Ergonomics – Security – Silence
Features of zero-max services:
Any product with the zero-max brand seeks excellence in customer service and satisfaction, which is reflected in the services offered:
– Customer service seeking maximum satisfaction throughout the business relationship
– Excellent professionals with extensive experience at the service of our clients
– A standard warranty one year higher than the legal one (any zero-max product has a minimum warranty of 3 years
– Possibility of extending the warranty up to 5 years from the date of purchase of the product
– Immediate product exchange service (DOA)
– Excellent after-sales service, with technical support provided by specialized professionals
– Possibility of specialized maintenance contracts tailored to each client
… For this and much more, we trust that zero-max is a different and very satisfying experience for our customers
Brand Ownership
zero-max is a registered trademark of the Spanish Patent and Trademark Office, owned by MICROMEDIA SL, a company of Spanish nationality, which has been active since 1991, registered in the Commercial Registry of A Coruña, Volume 874, folio 58, Sheet C-1994, 1st Registration and provided with CIF number B 15328768